News 2021
All the news from the Show
We are still on a total high and that is all down to our incredible team of hard working...
read more
Archive News from the 2020 RoadShow
To say that bringing you the Cattistock Countryside Show in the fateful summer of 2020 was a challenge, is an understatement. But to say the challenge we presented you - a five-mile treasure hunt through the Frome Valley - was easy… well that would be an...
read more
The countryside was a very different place in 1962 when the first Cattistock Countryside show was held. The world was different. Only 25 years previous Cattistock itself got electricity for the first time. The Sunday Times became the first paper to print in colour....
read more
A taste of the Dorset ROAD-SHOW We've had loads of compliments about this year's alternative ROAD-SHOW, thank you SO much! Here are some more photos for you to enjoy...Our lovely traders offered a delight of products to choose from Flying the Dorset Flag! The beagles...
read more
They came on foot, by car, by cycle on horseback and by tractor We've all had a lovely day out in the beautiful Dorset countryside We had no dog show this year, so a socially distanced Countryside Code Competition took place. Some dogs joined in with their owners,...
read more
Join us today at the Cattistock Countryside ROAD-SHOW The day is here, we are all ready to welcome you for a fun filled time at the Cattistock Countryside ROAD-SHOW!You can take part in the ROAD-SHOW on your horse, walking, running or cycling or by car. Don't miss out...
read more
Things are really hotting up (literally) at the Cattistock Countryside Road Show HQ.  We've had radio interviews, the treasure hunt packs are ready and tents have been pitched! We hope you're as excited as we are! 66 year old Dylan the Fordson Dexta (driven by Adam)...
read more
Whilst the preparations are in full swing, we thought it might be useful to provide some questions and answers in case there is any confusion on what our show on Sunday 2nd August involves THE ROAD-SHOW Q&A'S 1. Can you explain what the show involves? Usually we...
read more
We have reinvented our countryside show to bring families a covid sensitive day out.  Stay safe but experience all the wonders of the Cattistock countryside by enjoying a treasure hunt style day. Countryside tradestands and demonstrations, competitions and delicious...
read more
Our four-show pods have been decided and we're bust gathering wellies to wang and rats to splat (fake ones of course!). The game will work as a treasure hunt stopping at the designated pods for bacon butties, a BBQ, a quick tipple, sandwiches, cream teas, cakes and...
read more
When Glastonbury was cancelled, The BBC responded with a weekend's homage to fifty years of the festival. Despite our longer illustrious history, if we were to cancel The Cattistock Countryside Show, the press would not honour us with the same brouhaha... No matter....
read more
Trade
Sponsors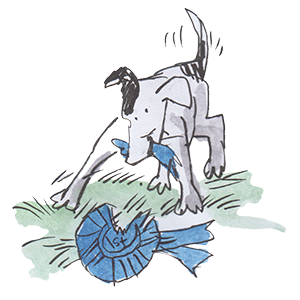 Competitors
Visitors