BUY YOUR 2021 SHOW TICKETS NOW!
To avoid disappointment please book tickets before the day
We can not guarantee entry on the Show day due to limit restrictions
A programme will be included within the entry
Need Help purchasing your tickets? Email us at cattistockcountrysideshow@gmail.com
Showground location: We are off the A356 near Maiden Newton, following the show signs using postcode DT2 0HU should put you on course.
When you arrive at the Show we will scan your ticket QR code for entry, so please ensure you bring your ticket with the QR code showing ready for us to scan!
directions
The Show will be well signposted from all major approaches.
Entry to the show will only be possible from the A356 and not through the village of Chilfrome.
Entrance for all vehicles will be off the A356 North West of Maiden Newton in the direction of Crewkerne.
Please follow yellow road signs down Lankham Lane/Higher Drove and enter the showground at the bottom of the hill.
Please assist our friendly volunteers and help them help you by following their instructions. Please remember that they have given up their day to make yours!
parking
When turning off the A356 please keep moving to avoid hold ups. There is quite a long drive down a lane before you get to the show.
All visitors, horseboxes and working dog trials competitors will enter into the show site right handed as the signs will indicate.
For Dog Show competitors and trade stands please follow signs through the other gate.
Please display disabled stickers clearly and ask for forward parking on your arrival should you require it. When entering the visitors car park you will be required to stop and pay or show your pre booked electronic ticket.
Dog exhibitors will be provided with limited parking around the dog show rings, but are asked to arrive before 11am to avoid disappointment. You will be required to pay on entry also.
FACILITIES
A programme will be included within the entry which will tell you whats on, when.
There will be loos including disabled loos.
If you still have questions please come to our Friends of Cattistock Show tent, beside the bar, and ask us for assistance. There will be show souvenirs to buy or order here also!
In the event of an emergency either come to the tent or find the paramedic who will be in attendance.
DOGS
We have lots to do at the show for your dogs. So pop them on a lead and bring them with you.
Please do not leave dogs in your car and please remember to bring poo bags in case they are caught short.
Please dispose of poo bags responsibly and not leave them hanging in trees or on the ground, as a surprise gift for the finder!
Trade
Sponsors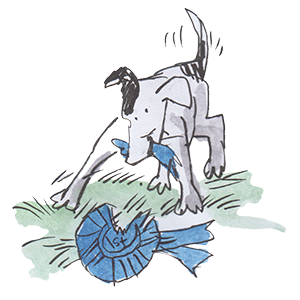 Competitors
Visitors